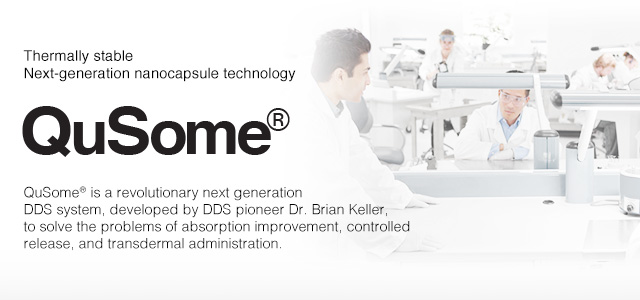 Most skincare products only sit on the skin surface. The b.glen mission — To make skin care products that work by facilitating ingredient penetration to the site of action using our proprietary penetration technology called QuSomes®


The safety data of QuSome®, the basic data of QuSome®, videos of Dr. Brian Keller, penetration tests and graphs.
Some data can only be viewed by registered members.

Currently, QuSome® is mainly interested in dermatologists and cell researchers. Please contact us if you are interested in QuSome®'s research and clinical application, which may be widely used in medical practice.